Chick-Lits Book Club

The Rose Hill Chick-Lits meet once a month to discuss both classic books and new releases. The group is always looking for new members to participate and exchange opinions on literature. Extra book copies can be made available or requested from other libraries.
The book discussion for October is about My Name is Mary Sutter by Robin Oliveira.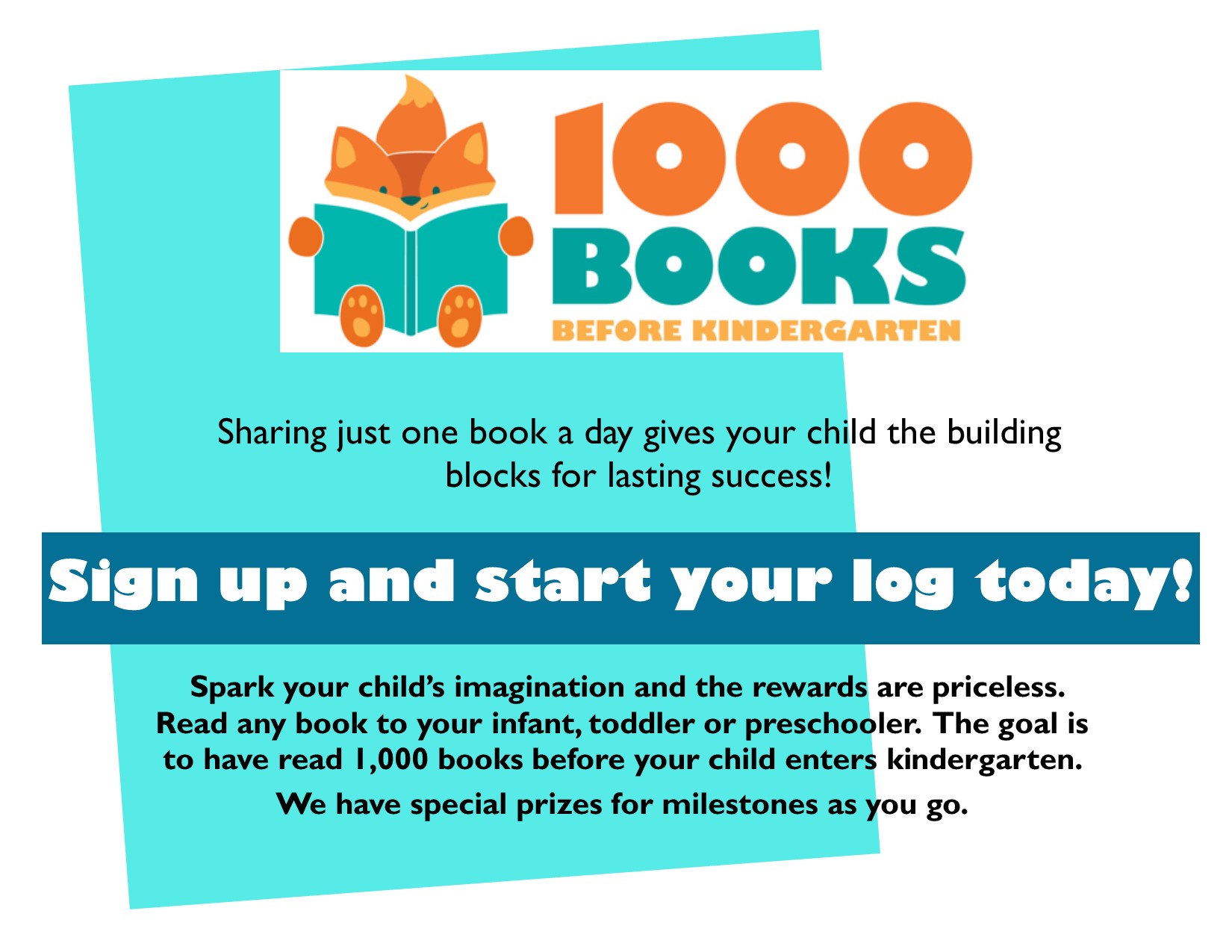 1000 Books
Sharing just one book a day gives your child the building blocks for lasting success! Reading sparks your child's imagination and the rewards are priceless. Read any book to your infant, toddler or preschooler. The goal is to finish 1000 books before your child enters kindergarten. The library has special prizes for milestones as you go.
Sign up and start your reading log today!
Book and Brunch

Teens are invited to the library for Book and Brunch. We meet once a month on Saturday to discuss books and enjoy various snacks and food.
Playscapes
Every month the library has a new play station for parents and children to interact and learn together. Our library strives to encourage early development in ways beyond reading!
October's Playscape theme is "Amazing Animals and Pets."

Bridge Club

The library is home to a new Bridge group!
Join us on Fridays from 1:00 to 3:00. Games require 4 players, but those interested are also invited to watch and learn to play.

Science Club
Our club meets once a month to create, experiment and learn about science. Every program covers a different topic and teaches children fun ways to discover new ideas. Previous experiments include: explosions, locomotion, airplanes, temperature and more! If you would like to participate, please sign up in advance so we prepare enough supplies.
The theme for November's experiment is

C

O
L
O

RS
.
Halloween Spooktacular
Join us on October 29th, 2016 for Halloween fun! We will decorate pumpkins and make snacks and crafts. Everyone is invited to wear their Halloween costumes.
Lego Fun Night
Join us at the library on November 21st to build with Legos! Make your own wild creations using Lego and Duplo blocks provided by the library. Children may choose to display their pieces in the library after the program. If you would like to donate Legos to the library, please call or email ahead of time to let us know.
Our Lego Fun Theme for November is 25 Legos!
Nerd Herd
Be a part of the NERD HERD! We meet once a month to do various activities and games as well as make different crafts. Planned activities include making retro pencil boxes, playing Silent Library, live-action Pac Man and much more.
The featured activity for October is Retro Pencil Boxes.
Alzheimer's Family Workshop
A workshop will be presented on November 1st by Beverly Wert from Home Instead Senior Care. It will cover subjects such as symptom management and dealing with changes in behavior.
The workshop will start at 4:30. There is no charge and all are welcome to attend.
Superhero Training Academy
The library needs your help! Kids are invited to join our Superhero Training Academy to learn what it takes to become a superhero. Tasks will include creating your super persona, making a cape and mask, and practicing different hero skills. With your help we can stop the library's Book Bandit.
The program will take place on Saturday, November 12th at 11:30 – call the library to sign up in advance.
Mah Jongg League
Our Mah Jongg group meets every Monday from 1:00-3:00 p.m. The group plays American style and all skill levels are welcome.