The perfect venue for your events.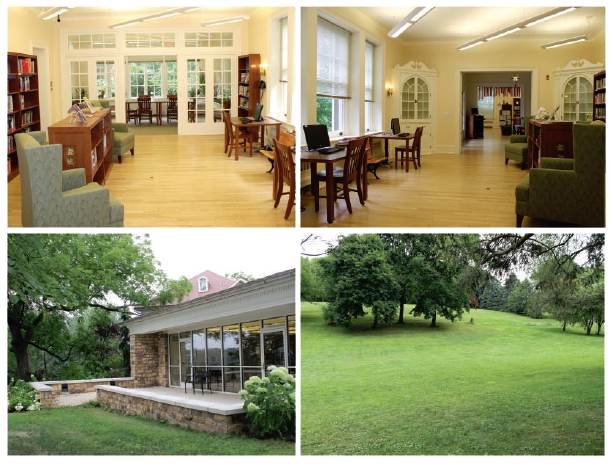 The library has beautiful spaces both indoor and outdoor for a variety of special occasions. We have accommodated numerous events including baby and bridal showers, birthday parties, receptions, and even weddings! Our building and  parking lot are ADA accessible, and the lot has space for 25 vehicles with additional room available on the lawn.

Two multi-purpose rooms are available and great for meetings or small business retreats, as well as a garden room near our public space. A kitchenette is available on the top floor of the library to provide space for food preparation or catered events. The rooms can accommodate up to 24 people, and feature white boards and markers for seminars or lessons. Additional equipment and a video projector is available which can be set up to meet your needs.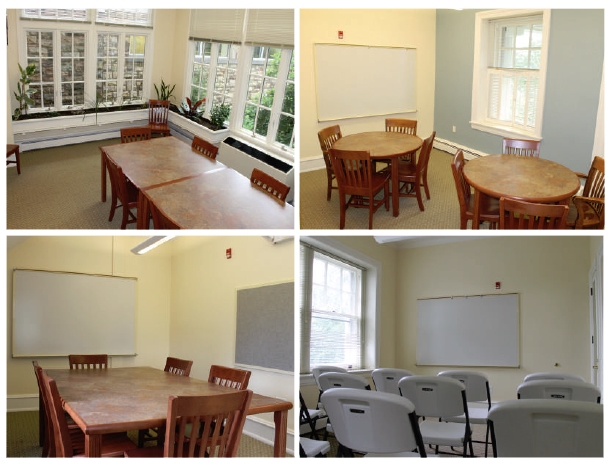 Our newly renovated carriage house has an open floor concept suitable for larger events, dinners and parties. Each floor has space for up to 48 guests, and the front doors can be opened for guests to roam in and out during events that utilize our grounds and parking lot.

Seating and tables are provided by the library to accommodate catered rentals and meals. Both the library and carriage house feature food preparation areas and long tables for buffet-style setups.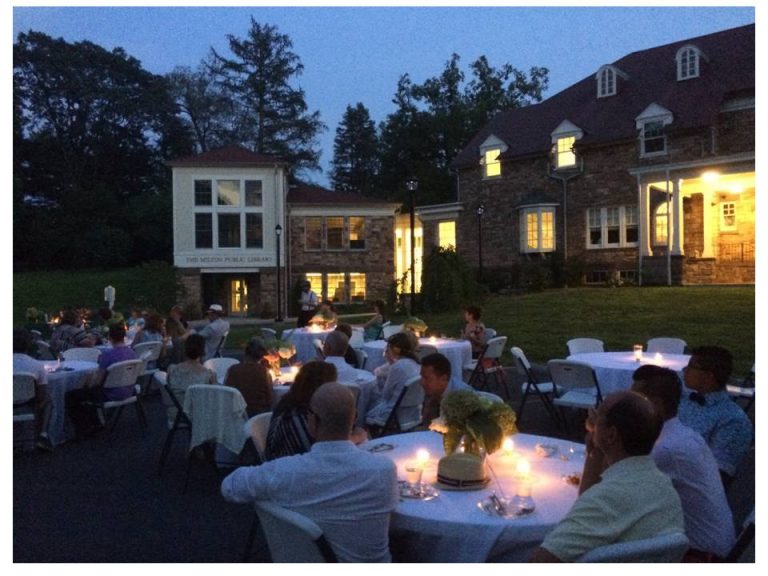 From lawn parties to plays – our outdoor space serves as a picturesque backdrop for events during the day or at night. Have your event catered and we can set up an outdoor dining area for you overlooking our 6-acre manicured lawn with flowering trees and serene view of historic Milton.
Our computer lab seats up to 13 people at individual desktops, with WiFi available for personal devices as well. The room is equipped with a large whiteboard and markers and serves as a great space for presentations, tutorials, and workshops. The library also offers printing, scanning and fax services.
Rental Guide
Extra equipment and seating is available for rentals. If you have any questions, please call the library for more information (570-742-7111).